Professional Staff of Goldstein Dermatology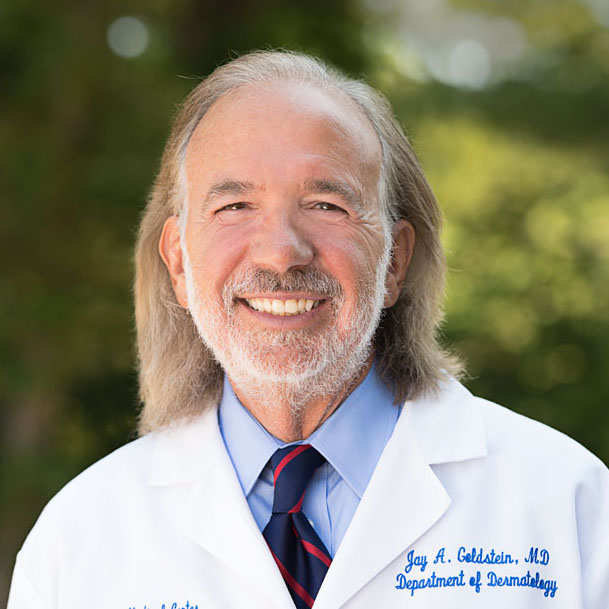 Jay A. Goldstein, M.D.
Dr. Goldstein was born in Paterson, New Jersey, and received his Bachelor of Arts Degree from Cornell University. He attended Boston University School of Medicine, and was awarded the Doctor of Medicine degree in May 1972. Dr. Goldstein interned at Herrick Hospital in Berkeley California and then practiced Emergency Medicine in California and Massachusetts for the next four years.
In 1977, Dr. Goldstein began his Dermatology training at Boston Medical Center. In his third year of residency, he was appointed Chief Resident. He was also actively involved in acne research, under the tutelage of two world-renowned experts in the field of acne. After completion of training, Dr. Goldstein continued his research into the pathogenesis and treatment of severe acne, and was actively involved in Phase 2 studies of Accutane. He was senior author of a major scientific paper detailing the results of a multicenter trial of the drug prior to FDA approval. He also gave several presentations to the Society of Investigative Dermatology, as well as the American Academy of Dermatology also detailing his Accutane research.
In 1981, Dr. Goldstein began the private practice of Dermatology in Natick, Massachusetts, a suburb west of Boston. He has remained in Natick since then. Dr. Goldstein has an exteremly busy practice, delivering routine dermatological care, as well as offering cutting edge cosmetic procedures. Dr. Goldstein is known locally and nationally as a leader in usage of new procedures and treatments. He was the first physician nationally to use the Extrac Laser for the treatment of Psoriasis after it received FDA approval. He also was one of the first to use Amevive for the treatment of plaque psoriasis. He has a busy cosmetic practice, offering laser treatments for scar revision, acne treatment, wrinkle reduction, and treatment of spider veins. He is a co-founder of G and R Pharmaceuticals, which is developing a novel anti-fungal product.
Dr. Goldstein serves the legal profession as an expert witness. He is one of the main dermatology experts used by Covery's (malpractice Insurance Carrier for Massachusetts) in defense of legal claims against dermatologists. He has successfully testified in Superior Court on behalf of defense counsel on numerous occasions.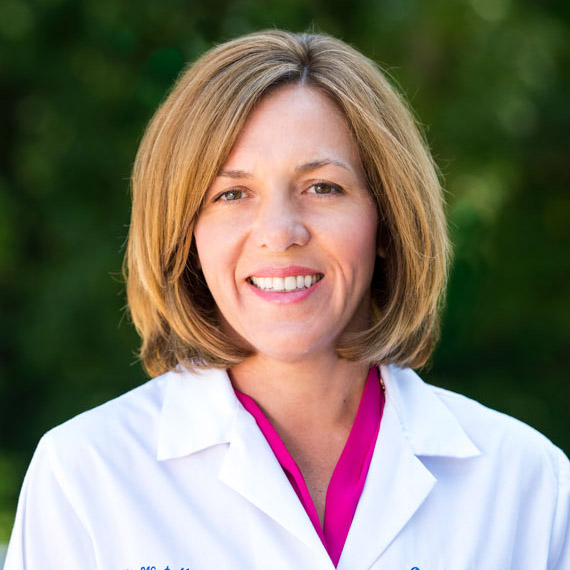 Barbara St. John, FNP
Barbara was born in Cooperstown, New York and received her Bachelor's Degree in nursing from Regis College in Weston, Massachusetts. She then went on to received her degree as a Family Nurse Practitioner from Regis College.
Barbara has many years experience in the field of dermatology and laser. Barbara's passion is in the field of dermatology and cosmetic procedures. Since earning her nursing degree in 1999, she has practiced exclusively in the field of dermatology and laser therapy. Barbara is one of the leading practitioners and educators in the field of laser therapy. Barbara has been a Clinical Laser Nurse Consultant and educator for Candela/Syneron(TM) Laser Company for the past 10 years and offers hands-on training and support for many providers in the United States. In addition, she has written clinical manuals and provided input on clinical trials for the laser company. Barbara provides all laser treatments and cosmetic procedures, and also serves as a provider in dermatology care at Goldstein Dermatology. Barbara is a member of the Dermatology Nurses Association and a member of the American Academy of Nurse Practitioners.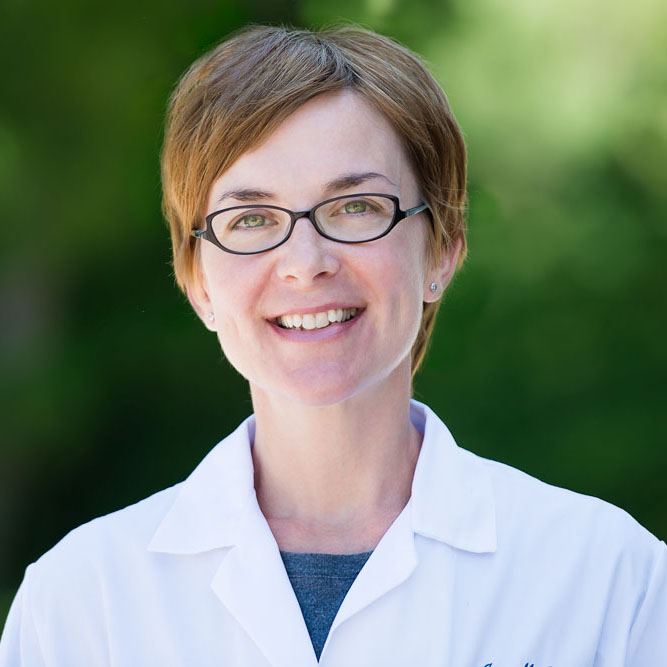 Amy Gyles-McInerney, Medical Aesthetician
Amy is a Licensed Medical Aesthetician/Certified Laser Technician and has been practicing in the dermatology field since 1997. She attended Catherine Hinds Institute of Esthetics and received her Aesthetics License in 1994. Amy participated in many seminars and lectures to receive her Medical Aesthetics and Laser Certifications. Her experience includes laser hair removal, laser treatments for pigmented lesions (sun spots, age spots), facial and leg veins, rosacea, acne scarring, photorejuvenation, skin tightening, and chemical peels of varying strengths. She also has extensive knowledge of our medical grade product lines by ZO Medical, SkinMedica and Neocutis. Her added knowledge of facial rejuvenation makes her a useful resource for our patients.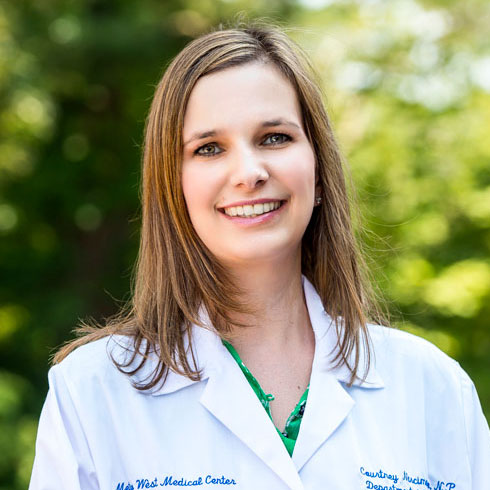 Courtney Nascimento, FNP
Courtney joined Goldstein Dermatology in the fall of 2013. She graduated with honors from the University of California, Davis with a BS in Nutrition Science. For graduate school, she went to UCLA and obtained a Master of Public Health degree. She then furthered her studies with a Master of Science degree in Nursing from the University of Massachusetts Medical School. Courtney was in the honors society of nursing while at UMass Medical School. She is a board certified family nurse practitioner from the American Academy of Nurse Practitioners and a member of the Dermatology Nurses Association. Courtney's clinical interests include acne, skin cancer screening, pediatric dermatology, and preventative skin care.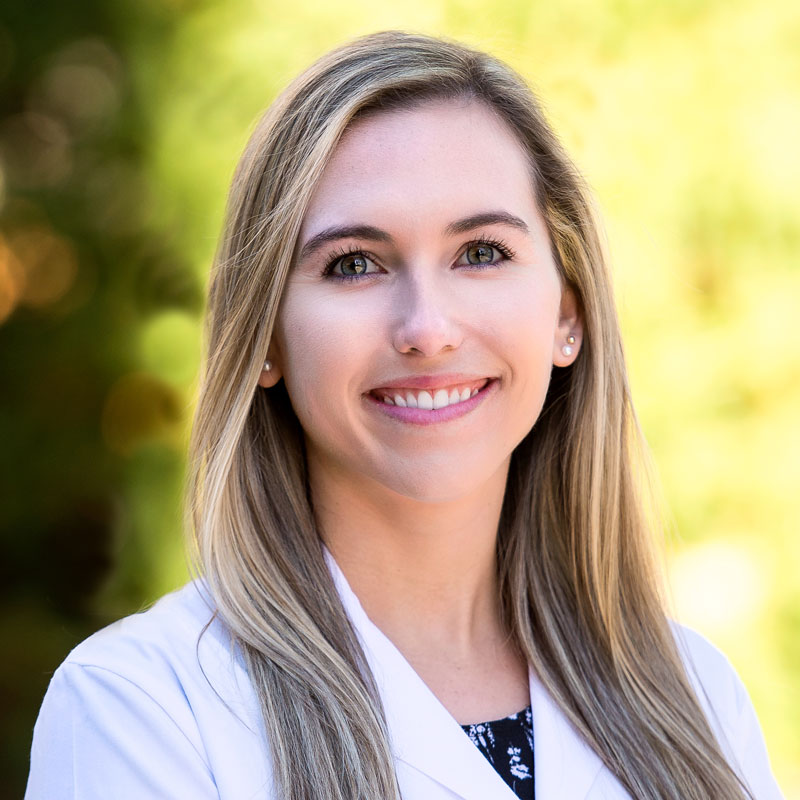 Karlee Walther, FNP
Karlee is our newest nurse practitioner at Goldstein Dermatology. She graduated from Salve Regina University in Newport, Rhode Island with a Bachelor of Science in biology, minoring in chemistry. She then went on to earn her Bachelor of Science in Nursing and her Master of Science in Nursing from Regis College in Weston, Massachusetts. Karlee successfully completed over a year of training in dermatology with Dr. Goldstein and Barbara St. John, FNP at Goldstein Dermatology. She is a board certified Family Nurse Practitioner from the American Academy of Nurse Practitioners, as well as a member of the American Academy of Nurse Practitioners and the Dermatology Nurses Association. Karlee's clinical interests include pigmented lesions, acne, and eczema.